Getting serious about your road racer? Then you need to get serious about safety as well as fire remains one of the greatest risks in motorsports. To help mitigate that risk we are now a Safecraft Fire Suppression dealer! Safecraft is used in IMSA, Nascar, SCORE, NASA, SCCA, NHRA for good reason as they are one of the best in the industry.

Safecraft uses 3M Novec 1230 fire protection fluid in their kits. 3M Novec 1230 targets the heat component in order to suppress fire, is electrically non-conductive so it's safe to use around electronics, does not leave any residue and is low in toxicity. Safecraft systems come in a variety of sizes to fit your needs in both automatic and manual activation methods. Best of all they are Made in USA!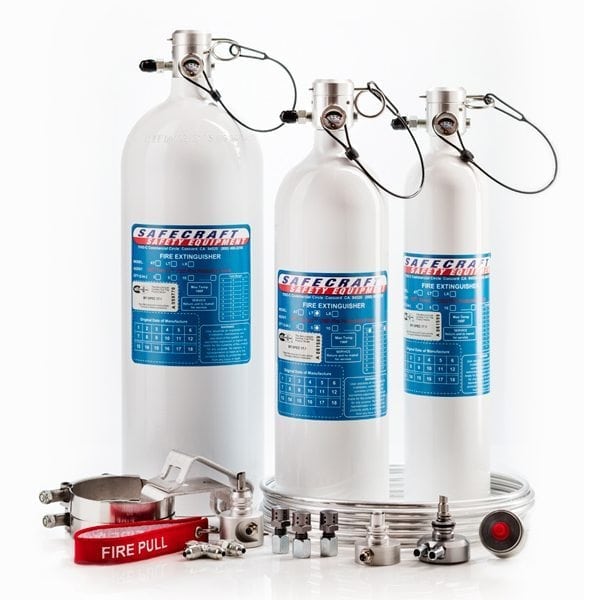 In the unfortunate event that you have to engage your fire suppression system please return your bottles to:
West Coast Headquarters 557 Clark Avenue Pittsburg, CA 94565 Phone: 800-400-2259 Fax: 925-405-0311
East Coast Service Center 5980 Grand National Lane Concord, NC 28027 Phone: 704-455-9422.
Contact us for your fire suppression needs.